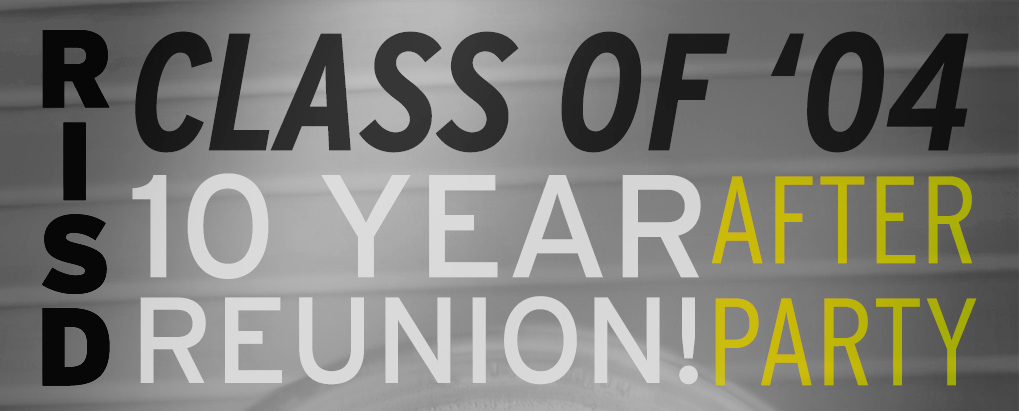 Didn't see everyone at your RISD Reunion Dinner table? Still trying to catch up with that hottie from Freshmen drawing? Join your fellow Class of 2004 alumni for the After Party! Grab drinks, catch up, and party with other alumni at The Design Office in beautiful downtown Providence!
RISD Class of '04 / 10 Year Reunion AFTER PARTY
Saturday, October 11th 10pm-12am
The Design Office, 204 Westminster Street, Providence, RI 02903
Tickets: $10 at https://risd04reunion.eventbrite.com
Buy your reunion dinner tickets and register for RISD By Design Weekend at http://rbd.risd.edu. Select "Young Alumni" when you register & have your registration fee waived!
This party starts at 10pm, after the Reunion Dinner, and goes till 12am. We'll have a cash bar, music, and–for the wall flowers–the Design Office has an amazing collection of art books that you can use as conversation starters!
Please reach out to your classmates and tell them about RISD By Design Weekend coming up October 10-12! You only turn ten once and it'll be a weekend to remember.
Questions or media inquiries? Email: melinda.rainsberger@gmail.com